Women's Bible Study
September 6, 2022 12:00am
Address: Beech Haven Baptist Church, 2390 West Broad Street, Athens, GA US 30606
Room: Fellowship Hall
Cost: $17.00
Contact: Jean Henninger
Website: http://www.beechhaven.org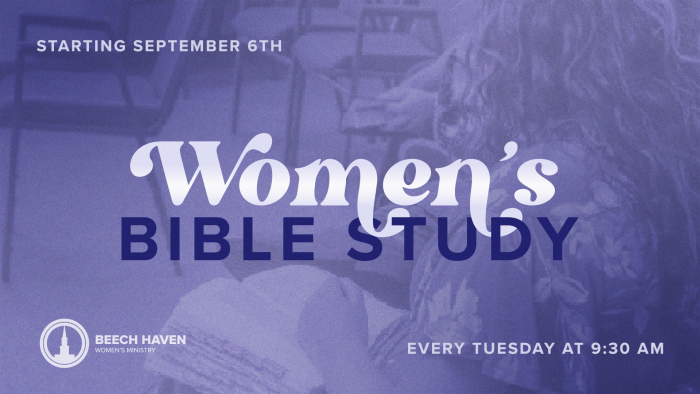 Join our Women's Ministry every week beginning Tuesday September 6th at 9:30AM in the Fellowship Hall for a time of Bible Study. We'll be going through a 9-session study by Courtney Doctor called In View of God's Mercies: The Gift of the Gospel in Romans. Workbooks are available and are $17.
But what about the ladies who can't attend on Tuesday mornings?
We'll be offering the SAME Bible study again on Wednesday nights at 6:00PM (room 215) for you to attend, too. How great is this?
Please sign-up at the link below in order for us to have time to order enough workbooks for everyone that plans on attending. You can bring your payments to the first Bible study on Tues the 6th OR Wed the 7th.
Email Jean Henninger for questions and registration: henningerjw@bellsouth.net
*Childcare is available for both Tuesday morning & Wednesday evening Bible studies each week.
Check out the promotional video for the series below