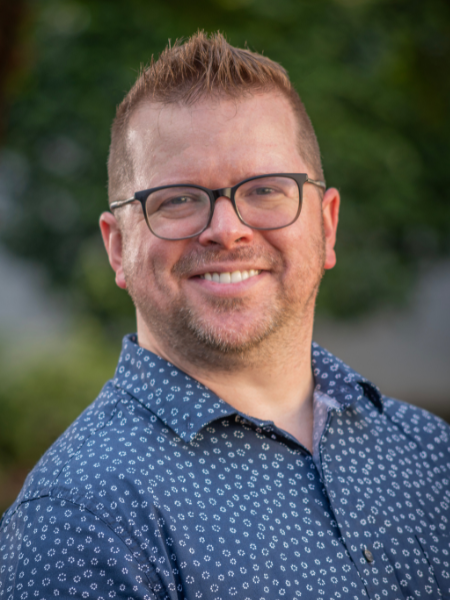 Chris Orr
Worship Pastor
Chris joined the Beech Haven family on April 16, 2019. Chris has had two ten-year "eras" in his ministry. In his first ten years, he traveled with his band providing worship leadership for camps, conferences, and meetings for churches, associations, state conventions, and SBC entities across the United States. In the last ten years, Chris has provided worship as a church staff member serving in Gainesville, Georgia and Nashville, Tennessee. To date, Chris has recorded and produced over eight full-length recording projects, including 25 original songs. In addition to his work at Beech Haven, Chris serves on the advisory board for the Baptist Collegiate Ministries (BCM) for the University of Georgia, mentoring worship team members. He also works part-time as the small group coordinator for Worship Circle, a mentoring ministry for worship leaders around the globe.
Chris oversees the Worship Ministry at Beech Haven, which includes mentoring over 35 college students that lead worship in multiple ministries throughout the week around campus. He also provides direction for our Student and College Ministry worship services, along with our Sunday Morning Choir Ministry.
Chris is married to Marla, an Occupational Therapist in the Athens area and they have two daughters: Abigail and Whitley. Chris' hobbies include music, reading, drinking coffee and sampling Banana pudding.